Compare & Book Motorhome Rental in Italy
Located in Southern Europe, Italy is one of the most visited travel destination on earth. With the population of 60.6 million, it is the fifth most inhabited nation in Europe. The country boasts of highest number of UNESCO World Heritage Sites in the world. Together with Greece, Italy is the birthplace of western civilization. Its capital Rome is one of the most sacred travel destinations on earth. Italy is home to numerous breathtaking architectural landmarks, art galleries, historical monuments and of course who can forget about its delicious cuisines.
Italy exhibits great diversity in its culture and landscapes. The country has rewarded the world with luxury sports car, bikes, fashion styles and unique gastronomy. Supreme exquisiteness of its natural wonderments merits a visit once and again. This hot vacation spot sees 40 million travelers every year. Whist in Italy, don't forget to visit the water city Venice, the cultural capital Rome, the jaw-dropping historical monuments of Florence and compelling archaeological site of Pompeii. There are plenty of unmapped sights in the country. Choose motorhome hire in Italy and go off-the-track at your own pace!
Recommended Itineraries For Campervan Hire in Italy
From Rome to Renaissance
Begin your journey in the Roman Empire, the city of Rome in Italy. With plenty of heart-stopping parts and places to visit, the city itself can be planned as a separate itinerary. The Colosseum, the Forum, the Trevi Fountain, the Pantheon, Palatine Hill, the Vatican, Saint Peter's Basilica, the Spanish Steps, Villa Borghese Gardens and Piazza Campo dei Fiori are some must-see sites in Rome which will help you learn why the city is called 'Eternal'. Next, you may drive your campervan to Florence, the birthplace of the Renaissance. Don't forget to eat the famous Italian gelato while in Florence. The city is flooded with art and architectural masterpieces; it's up to you how much days you can spend exploring the tourist attractions of the city including the Uffizi Gallery and the Accademia.
Amalfi Coast – Famous Tourist Spot in Southern Italy
Southern Italy's picturesque Amalfi Coast offers one of the most stunning drives in the world, especially if you visit the sight during summer. Cliffs rising dramatically above the sea and scenic villages on the roadsides create jaw-dropping views for the travelers. The coastal town of Positano has become world-famous from the day it is captured in the movie "The Talented Mr. Ripley". Make a stop at Amalfi resort town where you can explore medieval architecture. A road trip to this narrow, windy coastline in southern Italy will leave you with a host of unforgettable memories. If you have some more days to spend in Italy, you can continue driving along the coast to Naples, or even to Rome.
Upcoming Festivals & Events in Italy
| | | |
| --- | --- | --- |
| Festival & Event | Location | Date |
| Sagra Di San Efisio | Cagliari & Sardinia | 1st to 4th May, 2013 |
| Calendimaggio | Assisit | 2nd to 4th May, 2013 |
| Le Mille Miglia | Brescia | 16th to 19th May, 2013 |
| Calcio Storico Fiorentino | Florence | 24th June, 2013 |
| Puccini Opera Festival | Torre del Lago | 12 Jul – 24 Aug, 2013 |
| Giostra del Saracino | Arezzo, Tuscany | 16th June, 2013 |
| Palio di Siena | Siena | 2nd Jul – 16th Aug, 2013 |
| Venice Film Festival | Venice | 28th Aug – 7th Sept, 2013 |
| Feast of Rificolona | Florence & San Giovanni Valdarno | 7th September, 2013 |
| Vendemmia Festival | Sicily | 13th October, 2013, 2013 |
| Rome Film Festival | Rome | 8th to 17th November, 2013 |
| Carnival of Venice | Venice | 15th Feb – 4th March, 2014 |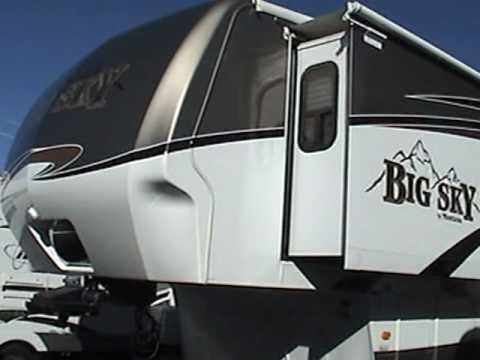 Safe Driving Tips Before Hiring Motorhome in Italy
Traffic drives on the right and overtake from left lane of the road.
The majority of roads and motorways in Italy have toll plazas.
The maximum speed limit is 50 Km/h on urban roads, 90 Km/h on open roads and 110-130 on national highways.
Drink driving is strictly prohibited in the country. So, don't drink while self-driving on the road.
Wearing seatbelt is compulsory for driver and all passengers on board. Children below 12 can't sit in the front seat.
Carry all essential documents such as driving license, passport and car hire document with you all the time while on road.
The country has enforced strict parking rules; to know them in detail you may take assistance of your Motorhome hire Italy.
Follow the road instructions and enjoy the unparalleled beauty of roadside scenery.
Top Suggested Motorhome Hire Locations in Italy from OnRoadCampervan
Visiting Italy this vacation? Book a campervan from OnRoadCampervan of your choice and explore the country at your pace!